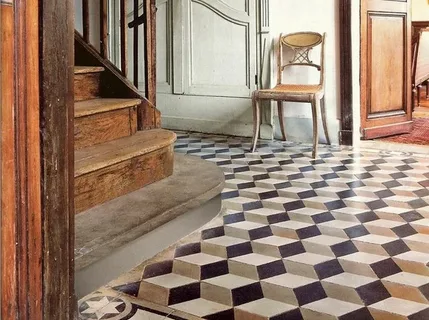 How to Make Handmade Tiles
Tiles are a popular material for home renovations because they're durable, versatile and can add a unique, one-of-a-kind finish to any room. Once upon a time, however, tiles were handmade and individually styled by artisans. This can be a difficult and time-consuming task for DIYers, but there are now products on the market that make the process much easier. Handmade tiles can help you achieve a stylish and luxurious look without the expensive price tag.
Handmade tile looks have become increasingly popular, particularly in modern homes. This is because they offer a sleek and minimalist look that suits many different design styles. Additionally, they're often made using natural materials, which can create a more organic, earthy feel in the space.
Hand-made tiles come in a variety of shapes, colours and finishes. Some are even textured to give them more visual interest. In some cases, they can also be used as wall art. This gives them a completely unique and eye-catching look that's perfect for a bathroom, kitchen or any other room.
One of the biggest benefits of handmade tiles is that they can be customised to fit specific requirements. This is possible because artisan tile makers are able to work closely with clients to create the perfect tile for their specific projects. This can include creating new glazes and tiles with unique textures, colours or shapes.
Unlike industrial tile-making, which stresses consistency and aims to produce tiles that are virtually indistinguishable from each other, handmade tiles allow for more flexibility with clay types and firing temperatures. This allows for a wider range of colour options, which can add an instant splash of personality to any space.
To make handmade tiles, you'll need a few essential tools and supplies. First, you'll need to dig up some clay from your garden or yard. If the clay is pliable and feels smooth when rolled between your fingers, it's a good candidate for tile-making. Next, you'll need a stainless steel tile cutter that's sized to the size of your chosen tile. These can be purchased online or at most hardware stores.
Once you have the tool and supplies necessary, you'll need to start by kneading the clay until it becomes more elasticized. After that, you'll cut the clay into tiles using a device that's similar to a cheese slicer.
You'll then dry the clay in a wooden frame until it reaches a leathery consistency. You can then sand the edges of your tiles down, apply a sealer and fire them in the kiln.
Once the tiles are fired, they'll be ready for use. Be sure to inspect them before installing them, as there may be minor imperfections that can cause problems in the installation process. It's a good idea to experiment with your layout before laying the tiles out, as this can help you find a pattern that best masks any imperfections.
While you can buy handmade tiles at most tile stores, they're not always easy to find in large qualities. If you're unsure where to shop, ask a local tile maker or contact a specialist online. They can give you a list of recommended tile makers and suppliers in your area. Hand made tiles